Optimum Turbine Manufacture is established by seasoned, experienced aerospace professionals, backed by a substantial private investment syndicate. Its mission is to deliver optimum value and quality to jet engine and industrial gas turbine manufacturers.
We offer important and new supply chain options for vanes, blades, and segments that form the turbine gas path structure. This is achieved by simple concepts, rigorously applied.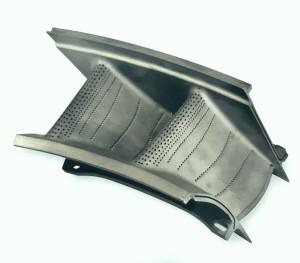 Our Business Principles
Use of best-in-class machine tools, special processing and metrology equipment, specifically optimized for the launch products: vanes, blades and segments
Integrate both 'Conventional' machining (contact Grinding and Milling) and more 'Non-Conventional' machining in the form of non-contact EDM/ECM/FHD machining, all within a single dedicated facility.
Highly optimized processes in all aspects of company operation, with a continuous and sustainable improvement plan (CSIP)
World-class, metrics driven, lean manufacturing processes
World-class quality management system - QMS
A robust, integrated, and continuously growing local supply chain, confirming our 'Super Tier 1' position
An educated, empowered, accountable and adaptable workforce, backed up by seasoned experts in key disciplines. Our manufacturing and quality engineers are all to be degree qualified and process focused.
An over-weighting in engineering in order to support progressive and ongoing NPI and process monitoring
An R&D function focused on advanced modeling and visualization techniques, virtual qualification and disruptive manufacturing technologies
The clear benefits of low costs in Mexico
A comprehensive commitment to the highest global standards of Ethical Compliance, Environmental, Health and Safety Compliance, International Trade Compliance and Corporate citizenship

---
Robust Scaleability
Optimum Turbine Manufacture is built around a highly scaleable business model. This allows the company to acquire and deliver new products, with a robust NPI/on-boarding process, with ample liquidity and working capital to support sustained growth.
Bringing Needed Additional Capacity On-Stream
We are bringing urgently needed, substantial additional capacity on-stream, as turbine engine OEMs face an unprecedented backlog and production ramp-up.